Posts for: January, 2018
By Duneland Dental
January 18, 2018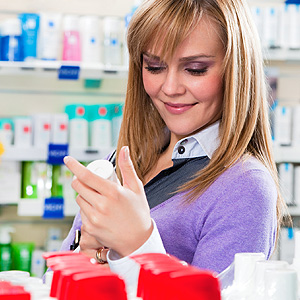 The American marketplace usually offers us plenty of buying choices — sometimes it seems too many. A case in point: the toothpaste aisle at your local supermarket.
It can be a bit overwhelming with all the razzle-dazzle packaging and exciting claims of "Whiter Teeth!" or "Fresher Breath!" But toothpaste really isn't that complicated, if you keep in mind its primary goal: to help you with your toothbrush remove disease-causing plaque from teeth surfaces.
And the vast majority can, thanks to ingredients you'll find in just about every brand. All toothpastes, for example, contain some form of abrasive material that boosts the mechanical action of brushing to remove plaque. This isn't new: the ancient Egyptians used ox-hoof ashes, burnt eggshells and pumice as abrasives. Today you'll find hydrated silica (originating from sand), hydrated alumina or calcium carbonate as abrasives on the ingredient list.
You also need some form of detergent to help loosen and break down substances that won't dissolve in water. Toothpaste detergent is much milder than that which you use on your dishes. The most common is sodium lauryl sulfate, a foaming agent found in shampoo and other beauty products. It's been used safely for half a century in toothpaste, although it can irritate the inner linings of some people's mouths. If this is a problem for you, you should look for toothpaste with a different detergent.
There is also a myriad of other ingredients, including binders, humectants (which help the toothpaste retain moisture) and flavorings. You may also find bleaching agents that help brighten your teeth, although they may not be strong enough to remove deep staining, something we would need to help you with.
And let's not forget one other frequent ingredient: fluoride. This natural chemical strengthens enamel and helps fight tooth decay as part of a disease prevention strategy. It's perhaps the most valuable ingredient you'll find in toothpaste, so make sure it's in your chosen brand.
If you want to simplify your decision, choose toothpaste with the seal of acceptance from the American Dental Association. The seal indicates the claims of the toothpaste manufacturer have been independently verified. You can trust those brands to help keep your teeth clean and free from disease. In the end, that's really what you want from your toothpaste.
If you would like more information on the right toothpaste for you, please contact us or schedule an appointment for a consultation. You can also learn more about this topic by reading the Dear Doctor magazine article "Toothpaste: What's in it?"
By Duneland Dental
January 03, 2018
At the first-ever Players Weekend in August 2017, Major League Baseball players wore jerseys with their nicknames on the back. One player — Cleveland Indians shortstop, Francisco Lindor — picked the perfect moniker to express his cheerful, fun-loving nature: "Mr. Smile." And Lindor gave fans plenty to smile about when he belted a 2-run homer into the stands while wearing his new jersey!
Lindor has explained that he believes smiling is an important part of connecting with fans and teammates alike: "I've never been a fan of the guy that makes a great play and then acts like he's done it 10,000 times — smile, man! We've got to enjoy the game."
We think Lindor is right: Smiling is a great way to generate good will. And it feels great too… as long as you have a smile that's healthy, and that looks as good as you want it to. But what if you don't? Here are some things we can do at the dental office to help you enjoy smiling again:
Routine Professional Cleanings & Exams. This is a great place to start on the road toward a healthy, beautiful smile. Even if you are conscientious about brushing and flossing at home, you won't be able to remove all of the disease-causing dental plaque that can hide beneath the gum line, especially if it has hardened into tartar, but we can do it easily in the office. Then, after a thorough dental exam, we can identify any problems that may be affecting your ability to smile freely, such as tooth decay, gum disease, or cosmetic dental issues.
Cosmetic Dental Treatments. If your oral health is good but your smile is not as bright as you'd like it to be, we can discuss a number of cosmetic dental treatments that can help. These range from conservative procedures such as professional teeth whitening and bonding to more dramatic procedures like porcelain veneers or crowns.
Tooth Replacement. Many people hide their smiles because they are embarrassed by a gap from a missing tooth. That's a shame, because there are several excellent tooth-replacement options in a variety of price ranges. These include partial and full dentures, bridgework, and dental implants. So don't let a missing tooth stop you from being Mr. (or Ms.) Smile!
If you'd like more information about oral health or cosmetic dentistry, please contact us or schedule an appointment for a consultation. You can also learn more by reading the Dear Doctor magazine articles "Beautiful Smiles by Design" and "The Impact of a Smile Makeover."