Posts for: February, 2018
By Duneland Dental
February 17, 2018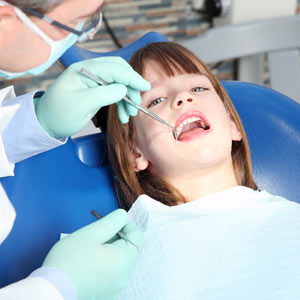 Your teeth and gums are filled with nerves that make the mouth one of the most sensitive areas in the body. But thanks to local anesthesia, you won't feel a thing during your next dental procedure.
The word anesthesia means "without feeling or pain." General anesthesia accomplishes this with drugs that place the patient in an unconscious state. It's reserved for major surgery where the patient will be closely monitored for vital signs while in that state.
The other alternative is local anesthesia, which numbs the area that needs treatment, while allowing the patient to remain conscious. The anesthetics used in this way are applied either topically (with a swab, adhesive patch or spray) or injected with a needle.
In dentistry, we use both applications. Topical anesthesia is occasionally used for sensitive patients before superficial teeth cleaning, but most often as an "opening act" to injected anesthesia: the topical application numbs the gums so you can't feel the prick of the needle used for the injectable anesthetic. By using both types, you won't feel any pain at all during your visit.
Because of possible side effects, we're careful about what procedures will involve the use of local anesthesia. Placing a sealant on the exterior of a tooth or reshaping enamel doesn't require it because we're not making contact with the more sensitive dentin layer beneath. We've also seen advances in anesthetic drugs in which we can now better control the length of time numbness will persist after the procedure.
All in all, though, local anesthesia will make your dental care more comfortable — both for you and for us. Knowing you're relaxed and comfortable allows us to work with ease so we can be unhurried and thorough. By keeping pain out of the equation, your dental care has a better chance for a successful outcome.
If you would like more information on managing discomfort during dental care, please contact us or schedule an appointment for a consultation. You can also learn more about this topic by reading the Dear Doctor magazine article "Local Anesthesia for Pain-Free Dentistry."
By Duneland Dental
February 02, 2018
Losing permanent teeth is never good — unlike primary teeth, no natural replacements wait in the wings. But the good news is you have a number of options for replacing them with life-like prosthetic (false) teeth.
Today's premier choice is dental implants, preferred by dentists and patients alike for their durability and life-likeness. But because of their cost when replacing multiple teeth, many people opt for traditional dentures. And now dentures are easier to wear and maintain thanks to new, advanced materials and designs.
Still, there's one major area where implants have the definite edge over dentures — long-term bone health. Older bone cells die and dissolve (resorb), replaced then by newly formed cells. Teeth help perpetuate this cycle through the forces generated when we chew that travel through the roots to stimulate the formation of new bone.
But because this stimulation through a tooth ends when it's lost, new bone beneath the empty socket may not keep up with the resorption rate of older bone. As a result, you could lose as much as a quarter of normal bone width in just the first year after losing a tooth.
This bone loss will continue to accumulate even if you wear dentures, which can't replicate the bone growth stimulation of natural teeth. What's more, the constant pressure on the bony ridge of the gums can accelerate bone loss. Eventually, the firm, comfortable fit you first had with your dentures will become looser and less comfortable with the shrinking bone volume.
Implants, on the other hand, can stop bone loss and may even reverse it. This is because the titanium metal of an implant has a special affinity with bone cells that readily grow and adhere to it. This creates the anchorage responsible for the implant's durability, but it's also healthy for the bone.
Of course, this doesn't have to be a binary choice between the two restorations thanks to a new hybrid advancement that combines implants with dentures. We can install as few as two implants to support a removable denture. You'll enjoy greater stability, fit and durability with your dentures, while also improving bone health through the implants.
So before you decide on a dental restoration, be sure to discuss with us your implant options. Your oral health and appearance could benefit immensely.
If you would like more information on dental restoration, please contact us or schedule an appointment for a consultation. You can also learn more about this topic by reading the Dear Doctor magazine article "The Hidden Consequences of Losing Teeth."